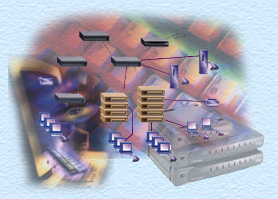 Success Information Systems Co., Ltd (SIS) as an affiliate of Success Group of Companies was established in 1996 with the goal to provide IT Solution & System Integration services to customers both in governmental and private sectors.

We deliver network system design and development, software development, web page design, web applications for Internet and intranet, e-commerce solutions, as well as e-learning planning and development for both government and non-government sectors. We have strong customer base in the government and corporations numbering in hundreds with years of proven track record in providing turnkey IT solutions from workflow automation to mission critical tasks.

Working with a sister company, Success Media Co., Ltd. (SMC) which has strategic alliance with major IT companies including Microsoft (Thailand) as Microsoft Certified Partners (one of the very few in the country) and Intel (Thailand) as Intel Communications Provider, enables SIS to leverage from their customer base.

SIS is also a distributor of IT products including licensed software, hardware and network equipment. This combined with software development expertise enable SIS to provide turnkey solutions and enter biddings for large-scale government contracts, which have stringent requirements. SIS has very strong expertise and understanding in government workflow and processes with software specifically designed for these jobs. Currently many softwares developed by SIS are being adopted as the standard across many government bodies.

SIS is under strategic alliance with leading companies in various IT businesses, which include :
iCopyright.com (Washington, USA)

iCopyright.com offers serious Internet content owners a way to sell their content as quickly as their customers need it, in Internet time. Their mission is to develop solutions that dissolve the barriers between content owners and content users, even as the Internet continues to change the media landscape.

Founded in 1998, iCopyright.com created the first automated copyright permissions and reprint clearinghouse. More than 150 content owners now use the iCopyright.com Instant Clearance Service to sell their content online. Their core customers are Global 2001 companies that support the professional reprint services market. Leveraging their proprietary technology and content partner relationships, they are developing a suite of integrated Web-based services designed to solve the key issues facing content creators and providers.
StarGuide Digital Networks (Nevada, USA)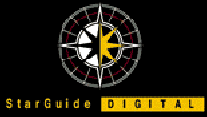 StarGuide Digital Networks is a leading provider of digital multimedia distribution systems, providing state-of-the-art integration of satellite, Internet, and traditional telecommunications delivery technologies. StarGuide is already the leading provider of satellite and Internet transmission and distribution systems in the U.S. radio industry. StarGuide is also fast becoming a leading provider of high-bandwidth streaming audio and video satellite infrastructure and services for broadband Internet users. StarGuide is the creator of the CoolCast® Service - broadband's first true Internet broadcasting company.

Infinite Z (CA, USA)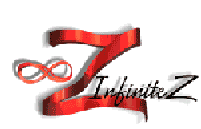 Infinite Z is a Silicon Valley advance 3D technology company. Its intensive R&D has culminated in breakthrough IZ Open-Space Display technology.

The technology enables delivering of perceptual material in 3D and holographic images, which float in open space over the desktop, or other print material. Currently it owns various of patents and patents pending in 3D technology with 20 more in 2001 along with comprehensive long-term patent strategy.

CA Satyam ASP Pvt. Ltd. (C&S)

C&S is a joint venture between Computer Associates International, Inc. and Satyam Computers of India. C&S will leverage on strengths of both the leading IT companies to provide world class IT solutions in the Indian and regional marketplace.
C&S, among other areas for focus, has selected eLearning as an area of prime importance. C&Sís ThinkTank range of eLearning solutions virtually offers a one-stop-solution to eLearning requirements. This spans right from content development [Instructional Design] to eLearning Management systems and content delivery applications. ThinkTank is the leading eLearning brand in the Indian region, is aggressively pushing to upgrade learning environments in institutions and the corporate sector.

C&S has deployed its ThinkTank solutions to large corporate users such as Cable & Wireless UK and ICICI group India among others.

Skill Availability
Operating System

Microsoft

Windows 2000


Windows NT
Windows 98, Me, XP




Linux

Linux Red Hat 7.2

Front-end Tools

Microsoft

Visual Basic


Visual C++


Visual InterDev


Active Serve Pages (ASP)


Office & VBA Application (Outlook, Access, Excel, Word, PowerPoint)


FrontPage


MSDOM (Internet Explorer Document Object Model)
MSXML/XLST

Macromedia

Flash


Authorware


Dream Weaver

PHP

PHP 3.0/4.0

Java

Java

Apache

Java Servlet


Back-end Tools and Servers

Microsoft

MS SQL Server 7.0, 2000


MS Exchange Server


Microsoft Access

Other

MySQL


OpenLDAP 2.0


Web and Internet Server

Microsoft

Personal Web Server
Internet Information Server 4.0/5.0


Proxy Server/ Internet Security Accelerator


Site Server / Commerce Server

Apache

Apache Web Server

Squid

Squid Proxy Server

IMail

IMail 6.0

Other

Any SMTP/POP3/IMAP Mail Servers


FTP Server


Networking

Cisco

IOS 12.0.x


WAN/LAN/Access Server

Intel

Routers


Switches

Packeteer

Traffic Shaper

Microsoft

RAS


PPTP


DNS


DHCP
WINS


Other

Proxy/Firewall
RADIUS
Samba
NFS
Recent Development Projects
Customer Name

Technology

System

SECOM (Thailand) Co., Ltd.

MS Visual Basics 6.0

MS SQL Server Version 7.0

Invoice Control System

Quotation Information System

Maintenance Information System

Inventory Control System

Digitizing Co., Ltd.

MS Visual Basics 6.0

MS SQL Server Version 7.0

Actives Server Pages (ASP)

POP3 Based Mail Server

Customer Tracking System

E-Commerce Web Site

Department of Fuel Division,

Ministry of Science and Technology

MS Visual Basics 6.0

MS SQL Server Version 7.0

MS Exchange V5.5

MS Outlook 2000

Material Management System

Document Management System

Budget Management System

Personal Management System

Nihon Max Co., Ltd.

Actives Server pages (ASP)

MS Access V.97

E-Commerce Web Site

Mahidol University

MS Visual Basics 6.0

PHP

MS SQL Server Version 7.0

Material Management System

NetOne Network Solution Co., Ltd.

Actives Server pages (ASP)

MS Access V.97

Express Software

(Thai Accounting Software)

E-Commerce Web Site

Department of Energy Development Promotion, Ministry of Science and Technology

Actives Server pages (ASP)

MS Access V.97

MS Excel Object

Corporate Web Site

E-Business Co., Ltd.

Linux Red Hat 7.2

PHP

MS SQL Server Version 2000

Open LDAP Server

Portal Web Site

The Civil Service Commission

Actives Server pages (ASP)

MS SQL Server Version 7.0

Seminar Management System

Success Travel Network Co., Ltd.

Actives Server pages (ASP)

MS SQL Server Version 7.0




Travel Portal Web Site
Partial List of Clients
Asia Hotel
Baiyoke Groups of Hotel
Bangsai Arts and Crafts Training Center (Royal Patronage)
China Town Hotel
Civil Service Training Institute
Department of Energy Development Promotion, Ministry of Science and Technology
Department of Fuel Division, Ministry of Science and Technology
Digitizing Co., Ltd.
Dynasty Golf and Country Club
E-Business Co., Ltd.
Future Park Rangsit Shopping Center
Golden Bowl Co., Ltd
Golden Sky Co., Ltd
Jade Pavilion Hotel
JNB MFG & Exporting Co., Ltd.
KPMG
Kulsiri Technology Institution
Mahidol University
Mineral Fuel Division, Ministry of Science and Technology
Navanakorn Industrial Promotion Zone
NetOne Network Solution Co., Ltd.
New Concept Product Co., Ltd.
Nihon Max Co., Ltd.
Pearl Grace (Thailand) Co., Ltd.
Regional Container Lines Co., Ltd. (RCL)
Royal Benja Hotel
Royal Rain Project (Royal Pratonage)
SECOM (Thailand) Co., Ltd.
Siam Cement Public Company Limited
Siam Companion Co., Ltd.
Silom Serene Hotel
Success Travel Network Co., Ltd.
Telephone Organization of Thailand (TOT)
Thai Hotels Association
Thailand Institute of Scientific and Technological Research
The Bureau of Energy Regulation and conservation, Ministry of Science and Technology
The Civil Service Commission
The Energy Conservation Center of Thailand
The Industrial Estate Authority of Thailand (IEAT)
The Institute of Future Study and Development (IFD)
The National Institute for the Improvement of Working Condition & Environment
Toxic Control Division, Ministry of Science and Technology
Treasury Department, Ministry of Finance

E-mail : info@success.co.th